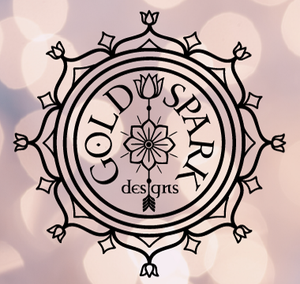 Our Intention
Shopping for gifts has become a time-consuming and uninspired year-round chore.
Gold Spark Designs brings back the joy & ease in finding the perfect unique gift. Our independent artist brings her original, hand-drawn artwork & designs to clothing, accessories, and décor.
We're confident that you'll find the perfect creative gift ensuring you & your loved ones feel unique, special, and inspired.
Gold Spark Designs | Buy Inspired, Get Inspired.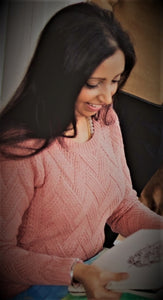 The Path So Far...
Meet Rachna Kumar- CEO & Lead Designer
Growing up, Rachna's inquisitiveness was satiated by both art & science. She excelled at school, earned a B.S. in Biology, and sought to work in Healthcare, however, the universe had other plans. Instead, circumstances led her to use her academic knowledge as a full-time caretaker for her ailing family.
Twelve years later, Rachna continues to rely on her love of art as her constant comfort through difficult daily circumstances. Finding solace in the arts, her creative path has included successful businesses in henna, custom confections, & commissioned art. Her enduring goal has always been to stay presently positive for her family, and more importantly, for herself.
With Gold Spark Designs, Rachna strives to merge the joy & positivity she experiences from her art to unique & meaningful gifts for your loved ones. Her own path has shown that even ordinary items can encourage & inspire luminous steps forward.